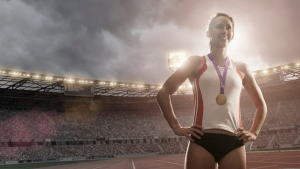 Something is changing in sports sponsorship and it is being driven by the competitors themselves. writes Founding Director Chris Broadbent.
Athletes are no longer the mannequins to be dressed up by sporting bodies and events. And they know it.
Sport has always been a hugely attractive platform for marketing. Beyond the official multi-national partners and supporters of Tokyo 2020, brands right down the food chain manoeuvre to gain exposure and be part of international, national and even local attention that only major events like the Olympics deliver.
The traditional approach of buying sponsorship rights, affordable only to massive multi-national brands with multi-billion budgets remains steadfast. Occasionally, some clever guerrilla marketing tactics can break through. For example, Dr Dre's Beats headphones cleverly gifted to athletes at the London 2012 Games leading to massive exposure..
But the stranglehold is rarely breached, such is the depth of contracted rights that the major names get for their big bucks, including branding across the event, massive brand exposure through international media coverage and the hugely positive association with success and a healthy image that radiates from the world's best athletes.
But in recent years, the dynamic has shifted. And it is largely to do with the athletes, now more media savvy than ever before. With the explosion of social media, athletes are more aware than every before of their own value, influence and power….it is literally reflected in their numbers of followers.
It was telling at Euro 2020 when Cristian Ronaldo made a point of removing Coca Cola bottles strategically placed in front of him at a press conference. An estimated $4b was wiped off Coke's shares as a result.
Elite sportspeople have become emboldened and are speaking now more forcefully on social issues like racism and climate change. Tokyo 2020 organisers quickly back pedalled when they withdrew their plan not to feature any athletes at the Games taking the knee on their social channels. Sport and politics, do mix after all.
Events like the Olympics have traditionally been used by major brands as marketing platforms, but athletes are now finding their voice.  And – off the playing field at least – are less prepared to play ball.
Brands who align themselves with elite sport events and organisations, will likely have to be prepared to have their product or service questioned and be associated with an environment where the expression of political and social opinions will become more frequent. They may even decide that a better use of budget is with individual athletes, where the greater influence is heading.
With a population of around 1.4billion, over 21 times that of the UK, China offers incredible potential for any successful British business seeking to spread its wings internationally. And as business begins to confront the reality of Brexit, many businesses are looking further afield to export their products and services. China is a fascinating opportunity, possibly very rewarding but with significant cultural challenges. At Fruit, we have some experience of marketing in China and taking Western brands into the world's biggest marketplace and working with Chinese offices.
Before even considering entering China, it is critical to nail down your intellectual property, your value lies in your brand and your credibility. If you have not secured it – or worse still an opportunist in China has already trademarked it – then you could be in for an uphill struggle. The good news if that British brands are held in high esteem – if pitched as a premium offering. Britain has luxurious connotations for the Chinese consumer. Remarkably, some British brands have had success selling tea to China. Far from being a mess of red tape, as some perceive, the barriers are not as big as you might initially fear.
However, what works in the UK and other Western markets will not simply translate to China. Indeed, translation itself is misleading. Forget translation, think localisation. Simply translating a brand can lead to clunky, misleading representations of the brand.
Instead, it needs to be adapted. One of the worst pieces of advice we ever received was to translate a brand's marketing collateral in Hong Kong. "The gateway to China" we were advised. The result was poorly executed work in Cantonese, rather the national language of Mandarin. With such mistakes, brand can waste money and tank their brand before its even got going.
In localisation, it is also important to build themed marketing activity around prominent Chinese festivals such as Chinese New Year, Lantern Festival, Summer Holiday, and Golden Week to connect with the Chinese consumer. To go into business in China is also virtually impossible without WeChat, the ubiquitous platform that is a unique amalgamation of features we might recognise from Facebook, WhatsApp, Spotify, Uber, Tinder, Apple Pay and others. It is where the Chinese find entertainment, message friends, buy goods and even book a doctor's appointment. It is integral to Chinese life.
If it is a move you are considering or need some trusted advice on the way for your Chinese venture, please contact us. We are even open on Chinese New Year.
What will be the social media trends of 2021?
Social media has become such an integral part of life, that it is hard to believe it is still in its relative infancy. Facebook, the behemoth of the social media landscape turns just 17 in 2021. Not even old enough to drink yet. Twitter is turning 15 this year, so can at least have certificate 15 films to look forward to. Whilst Instagram will become 11 and is off to big boy school now.
Social media is the place were friends and family interact, it is a preferred source of news and information and brands and businesses' main communication channels to their target markets. Few businesses can operate successfully without some degree of social media reach and engagement. Yet, with an ever-widening breadth of options and an ever-changing landscape, it is important to stay right on top of your social media strategy.
In the last two years, TikTok has soared in prominence. The Chinese platform has risen from around 20m global downloads in the second quarter of 2016 to 220m in the third quarter of 2019. An estimated 60% of users are Generation Z, ie, born after 1996. Its rise has coincided with the decline in useage of SnapChat, once a preferred domain of Millennials and Generation Z, but with Instagram stories taking a bite from SnapChat's unique feature, it has slipped in popularity.
Facebook and Instagram remain the UK's most popular social media platforms.
Yet, such is the volatility of social media, assume nothing. Facebook's strategic moves towards centralising the leading platforms, with Instagram and WhatsApp both now under the Facebook umbrella, does not find favour in US Politics. Recently elected President Joe Biden said of the American company and its owner: "I've never been a fan of Facebook, as you probably know. I've never been a big Zuckerberg fan. I think he's a real problem."
It's not unthinkable that the platform could face a reckoning. It has long denied that it is a publisher and has avoided the accountability more traditional media platforms must adhere too. Such is its role in societal discourse, that is looking an increasingly untenable position.
Meanwhile, another Chinese giant WeChat has yet to make a concerted move on Western markets. WeChat combines the functionality of Facebook, WhatsApp, with music app Spotify, dating app Tinder and ApplePay. It is a one stop shop for more than 500m Chinese users. Could it one day play the same role in our lives?
Other platforms are not searching for world domination, but with their distinct personalities, Pinterest and LinkedIn have attracted tens of millions of users. The former as a visual discovery platform for those seeking lifestyle inspiration for recipes, crafting, home and fashion. The latter as a way of connecting professionals and recruitment.
It can be an overwhelming proposition to get social media right and many companies make the mistake of going scattergun. Instead, it's important to take a thorough, considered review of your approach. Understand who your market is, which platforms do they inhabit, develop content that they respond to and consistently review and refine.
January is always a time to refresh, reset, reimagine, repurpose. If you are a business seeking to reach a new customer base or concerned that you are losing relevance to your existing customers, a time to review your brand.
With lockdown 3 causing a slowdown in operations across many sectors, now is an opportune moment to bring some of the bigger projects off the shelf to be tackled for the longer-term strategic success of the business. Does your brand still articulate who you are, what your business can offer its customers and what makes you different?
Some businesses and organisations may even come to the realisation that a business needs a wholesale rebrand.
This could be when a business has evolved, and the existing brand has limited connection with customers it would like to reach. It could be that the current branding it is outdated and recollects a past era, either with colours or fonts that have fallen from favour.
Sometimes a rebrand can almost be forced on a business – when its reputation has been hit by some bad press or a poor reputation. It is also critical for any successful business to clearly articulate how it is different from its competition, its brand must therefore stand apart.
If it does not, then it can cause confusion and risk its relationship with customers, worse still, lose them to a similarly branded rival.
A brand has many elements beyond simply a logo, colour scheme and fonts – although those are a crucial part of the brand's identity. It's vision, values, narrative, tone of voice and messaging are all elements to be fed into a brand and bring clarity to what you deliver.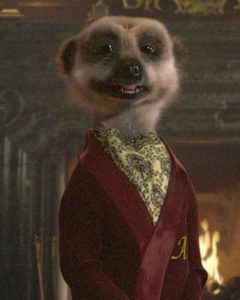 One of the most iconic rebrands of recent years is Compare the Market's introduction of Alekxandr Orlov, the Russian Meerkat. The attention to the backstory and the clever use of the business name's close resemblance to the much-loved creatures was a wholesale winner.
In the sporting world, one of the most contentious brand alterations was Cardiff City FC. Known as the Bluebirds with and 104 year history, their kit was changed from blue to red at the behest of new Malaysian owner Vincent Tan in 2012.
In overriding the club's history, the clubs fans were alienated, a disconnect was created between the club and their audience and – inevitably, the kit sales plummeted. Three years later and the club reverted to their traditional colours.
A brand that has made subtle shifts over the years is market-leading crisps Walkers. Without jarring loyal customers, they have consistently evolved to stay relevant. Their most recent incorporates a subtle Union Jack in the background of the logo to communicate the brand's 'Britishness'.
If you are interested in a brand review, contact the team at Fruit Marketing – we have experience of managing some of the UK's most prominent travel, food and drinks, leisure and professional services brands.
Stories create connections between people – they appeal to our emotions. No one is immune to a gripping tale. Whose ears haven't pricked up or moved to the edge of their seat when someone says "Hey, I've got a good story for you."?
People are emotional beings and their behaviour reflects it, including what they buy and what they don't buy. Being a distant, faceless business with a good product has never been enough, particularly in today's digital landscape. So many options are at the end of our fingertips, screaming for you attention, a little human touch goes a long way.
Who are you? What makes you tick? What's your story? How do I connect with you? Finally, why should I give you my hard-earned money?
A brand's narrative is a critical part of any organisation's branding strategy. It must be grounded in truths – authenticity is essential. Every brand must have a clear purpose meeting needs of people. It needs to be relatable to win hearts over and create an emotional bond and loyalty between the brand and the consumer.
A good narrative gives your customers reason to buy your product or service. Every brand has an interesting story behind it, it just needs to be effectively and engagingly articulated. A great brand narrative can maximise your business's reach, engagement, impact and profit.
Apple are a great example of a brand whose story has enabled it to become a market leader.
Apple still has a lot of the DNA of its co-founder and former CEO, the late Steve Jobs embedded its brand narrative, be it covertly or overtly. Despite being a multi-billion dollar corporation, it still has a brand that evokes a slightly maverick, but entrepreneurial spirit with an obsession to put the users (customers) needs first.
It is still a brand that commands enormous loyalty from its audience, that few others in the tech industry emulate. Largely, it's down to its story. They have built a connection with their customers and from that, an enormous business.
This is about way, way more than marketing. Let's get that clear right from the get go.
Since the shocking death of George Floyd in Minneapolis, USA last month, Black Lives Matter and campaigns for racial equality have taken on a new momentum.
The surge from the grass roots upwards has put the public and private sectors, both already struggling with the global pandemic, off guard.
Like it or not, people look to and expect the businesses and brands they choose to consume to reflect them in some way. We engage with brands who we have some degree of empathy with, be it consciously or subconsciously.
As a consequence, Governments and the corporate world have felt compelled to publicly react to an international social movement. It has created some uncomfortable conversations internally and externally for businesses and brands. Not all have handled it well.
It has shone a light on them. Are they in step with society? Do they reflect the values of their customers?
Coffee chain Starbucks had an uncomfortable ride, publicly supporting the movement whilst placing an internal ban on staff wearing any accessories that supported Black Lives Matter. A position they have since backtracked from.
Cosmetics giant L'Oreal were also widely criticised, aligning their brand tagline with the movement by posting "SPEAKING OUT IS WORTH IT" on social media platforms, prompting backlash from model Munroe Bergdorf. Again, they retreated.
Perhaps, the most prominent mistake came from a Canadian dessert company who misguidedly launched a Black Lives Matter Gelato. They faced an inevitable outcry with accusations of commoditisation of the movement.
In contrast, public body Sport England took a more considered tone. There was no knee jerk reaction, allowing time to listen, reflect, show some self-awareness and most importantly, put into place actions as a priority over words.
Staying with fitness and leisure, Joe Wicks – unofficially appointed 'national treasure' status following his free online PE lessons during the pandemic lockdown – felt compelled to speak out. Typically few would expect a YouTube fitness coach to speak out on social issues. But is silence no longer acceptable?
The Black Lives Matter movement has accelerated some uncomfortable conversations for the public and private sector and it has not all been very pretty to watch.
Were some jumping on the bandwagon in order to optimise brand exposure? Or did they believe that they were using their social standing to try and encourage change? Were their intentions good or were they just trying to find a pace for their brand on top of the news agenda?
Should we, Fruit Marketing, even be blogging about this? Don't we seek to benefit from publicly discussing the main issue of the day? It's a valid question we have asked ourselves.
The one conclusion we can draw is that no organisation – public or private – should be reacting to this issue purely on the basis of it trending on twitter. Instead, it should be a time for acknowledgement, internal reflection and words supported by actions. Not great for a hashtag, but for a better future.