IF YOU DON'T KNOW WHERE YOU ARE GOING, YOU'LL GET SOMEWHERE AND LIKELY BE MISERABLE!
I once heard someone say, "If you don't know where you are going, you'll definitely get somewhere, but you'll be miserable."  For me, this really resonates as something reflected in many areas of life.  You can't have a race without a finish line.  You can't bench and celebrate success if you don't know what that looks like.
Which is why, here at Fruit Marketing, we always start with a goal in mind and a plan to get there.  A Marketing Strategy to achieve your vision, that holds true to your mission.
WHAT IS A MARKETING STRATEGY ANYWAY?
So, let's start with clearing up some of the jargon for you.
MARKETING STRATEGY – put simply is a plan.  It is a plan of action designed to support your business in achieving your long-term or overall goals.
VISION – where you are going, what you aspire to achieve
MISSION – what you do, who you do it for, your motivation and purpose
THE IMPORTANCE OF SETTING A UNIFIED VISION, MISSION AND GOALS.
We are often met with a blank face, panic and frustration, when we start talking to new customers about their strategy, vision, mission and goals.
"When do I have time for that, I'm too busy running my business," we often hear.
Yet having a clear plan in place and an aligned vision and mission, can save you time.  It helps you steer your business in the right direction.  It gives a clear image of what success looks like, for you and your team.
If your team have a unified vision and mission, this will empower everyone with the confidence to make the right decisions for your business.  Creating greater efficiency, effectiveness and driving cultural alignment within the organisation.
As a business owner, planning, strategising and reviewing is the hardest, yet arguably the most important, thing to find time for.  Even for us, here at Fruit Marketing, we have to be strict about ringfencing regular time together as a team to plan and review.
HOW CAN WE HELP YOU TO CREATE A MARKETING STRATEGY
As a new client, we would start our journey together by helping you and your team to develop, review and refresh your business vision, mission and goals.
With our many longstanding clients, we help to keep the vision alive, regularly reviewing and reporting against the strategy in place.
Once we have created clear vision and mission statements,  we then get to work creating a SMART (specific, measurable, achievable, relevant, time bound) marketing strategy to help you achieve your business goals.
OUR NEW MARKETING STRATEGY WORKSHOP IS A POWERFUL FAST TRACK TO AGREED VISION, MISSION AND GOALS.
If all this sounds a little 'heavy' then never fear, as here at Fruit Marketing we like to keep things fresh and fun.  So, in partnership with Matthew Porter Coaching, we have developed a relaxed, yet pacey and engaging half day workshop to fast track reaching your teams agreed vision, mission and goals.
Here's some of our recent feedback:
"It was a great afternoon and all the participants enjoyed it a lot." 
"The feedback from the team has been very positive. They found it a very useful exercise." 
"The wider team liked being invited along and to be able to share their opinions too. They said it was good experience and a really positive meeting."
Having a clear vision, mission, marketing and business strategy are crucial to business growth.  Most importantly they are the glue that holds a team together in a unified purpose and path.
GET IN TOUCH TO DISCUSS YOUR MARKETING STRATEGY
We love hearing about new businesses and thinking of ways to help you achieve your goals.  To arrange a cuppa and a catch up, please contact us at:
Email: hello@wearefruit.com
T: 01626 248500E
or read a little more about us at wearefruit.com
Written by, Jo Wood
PPC is one of the most cost effective and measurable forms of advertising, yet there are still businesses who neglect to utilise this powerful tool in their marketing operations.
In simple terms, PPC is pay-per-click, a form of search engine marketing in which you only pay each time one of your ads is clicked on. And when we talk about search engine advertising, primarily this refers to the giant that is Google Ads. Other search engines are available, but with 90% of traffic on all devices, Google dominates the market.
PPC is a way of buying visits to your website based on user's search terms, rather than attempting to earn those visits organically. Often, the impact of PPC can be overlooked by small businesses. It is a less visible, less tangible and not as straightforward as traditional marketing, such as leafleting or newspaper advertising. But not understanding it is no excuse for ignoring it!
It is an essential part of the marketing mix. Search engines are where people – your customers – go to ask questions and to find out about services and products. Think of them as people who are sticking their hand in the air wanting to know more about products and services like yours. These are high quality leads! There is a purchasing interest to their browsing. By ignoring them, you are losing warm prospects or worse still, leaving the way open for competition to engage with them. Indeed, some competitors may even exploit any negligence by "brand hijacking", ie. paying to advertise to audiences who search for your business name.
It trumps untargeted forms of advertising like newspapers and radio, where you can only hope your target market sees or hears and hope they react to it on their devices. With Google Ads, the consumer is king, the adverts are accessible 24 hours a day on their device at their convenience, relevant for their needs and can be responded to immediately with a click or two.
Most users will spend up to 30 seconds looking at the search results. Therefore, occupying space high in the rankings via PPC, is prime real estate. You need to be seen by eyeballs and under the thumbs of consumers on their devices. PPC is a form of advertising which is non-intrusive to its audience. It is products and services that meet their online query.  That's why it offers real return on investment in generating enquiries. And for the advertiser, it provides real marketing intelligence tracking the effectiveness of your spend and conversion rates, allowing you to make strategic data-based decisions.
At Fruit, we have in-depth experience of local, regional and national PPC campaign set up and management, please contact us today to find out how we can embed PPC into your marketing mix and turbo charge your business's lead generation.
January is always a time to refresh, reset, reimagine, repurpose. If you are a business seeking to reach a new customer base or concerned that you are losing relevance to your existing customers, a time to review your brand.
With lockdown 3 causing a slowdown in operations across many sectors, now is an opportune moment to bring some of the bigger projects off the shelf to be tackled for the longer-term strategic success of the business. Does your brand still articulate who you are, what your business can offer its customers and what makes you different?
Some businesses and organisations may even come to the realisation that a business needs a wholesale rebrand.
This could be when a business has evolved, and the existing brand has limited connection with customers it would like to reach. It could be that the current branding it is outdated and recollects a past era, either with colours or fonts that have fallen from favour.
Sometimes a rebrand can almost be forced on a business – when its reputation has been hit by some bad press or a poor reputation. It is also critical for any successful business to clearly articulate how it is different from its competition, its brand must therefore stand apart.
If it does not, then it can cause confusion and risk its relationship with customers, worse still, lose them to a similarly branded rival.
A brand has many elements beyond simply a logo, colour scheme and fonts – although those are a crucial part of the brand's identity. It's vision, values, narrative, tone of voice and messaging are all elements to be fed into a brand and bring clarity to what you deliver.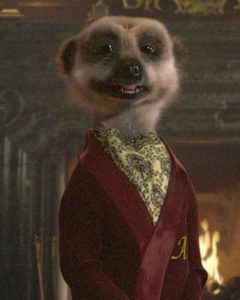 One of the most iconic rebrands of recent years is Compare the Market's introduction of Alekxandr Orlov, the Russian Meerkat. The attention to the backstory and the clever use of the business name's close resemblance to the much-loved creatures was a wholesale winner.
In the sporting world, one of the most contentious brand alterations was Cardiff City FC. Known as the Bluebirds with and 104 year history, their kit was changed from blue to red at the behest of new Malaysian owner Vincent Tan in 2012.
In overriding the club's history, the clubs fans were alienated, a disconnect was created between the club and their audience and – inevitably, the kit sales plummeted. Three years later and the club reverted to their traditional colours.
A brand that has made subtle shifts over the years is market-leading crisps Walkers. Without jarring loyal customers, they have consistently evolved to stay relevant. Their most recent incorporates a subtle Union Jack in the background of the logo to communicate the brand's 'Britishness'.
If you are interested in a brand review, contact the team at Fruit Marketing – we have experience of managing some of the UK's most prominent travel, food and drinks, leisure and professional services brands.
Behavioural science has always been of serious interest to the marketing sector and – of course to the world of politics. But its theories have taken on particular importance in recent months with the spread of the coronavirus and an international lockdown.
One such theory has been notably employed in the UK to influence the public to practice social distancing, self isolation and ultimately lockdown. Nudge Theory was first brought to prominence by US Academics Richard Thaler and Cass Sunstein in their 2008 book "Nudge: Improving Decisions About Health, Wealth, and Happiness."
It articulates tactics that influences not through enforcement, but by presenting a "choice architecture" that nudges people towards adopting a behaviour that can benefit them and not significantly impact them economically. Humans respond better to being coaxed rather than being coerced.
COVID-19 has – of course – caused a significant change to people's everyday lives. But the threat to lives positioned against the inconvenience of lockdown, softened by mortgage holidays and support for furloughed employees schemes makes the choicer easier.
Similarly, the current arrangements were not brought in wholesale and nor are the timelines stretching months into the future. There has been light kept just ahead of us in the tunnel.
We – the UK public – have been nudged along gradually from voluntary restrictions to the over 70s self isolating to the urgings over non-essential travel and on to lockdown.
The lockdown was to be reviewed after Easter and now we are moving towards an unspecified date. But still we are nudged along with daily Government updates supported by consistent messaging and any developments will be gradual. Nudge, nudge and say no more.
Two Devon organisations, two serious public relations crises, one winner, one loser.
Brixham's Churston Ferrers Grammar was forced to close its doors after one of its pupils tested positive for coronavirus. Meanwhile, the county's foremost professional sports club Exeter Chiefs rugby team saw the collapse of one of the team's sponsors Flybe.
Now, typically, Devon is no hot bed of hard news. But coronavirus and the failure of Exeter-based Flybe were two rare 'watercooler' talking points in the region.
The school closed for a week, commissioned a deep clean of the school site and activated a plan for that deployed technology allowing students to be taught remotely. Students have since returned and those in self isolation are still able to attend lesson 'virtually'.
The development attracted rare national news and inevitably the buzz of social media from concerned parents. But the reception was overwhelmingly positive.
What came across was an organisation that was decisive, professional, prepared, put the health of students first, but also minimised impact on pupils' education. Although the media perception would not have been the school's priority, what could have been a disaster was a PR triumph.
Contrast with Exeter Chiefs, a highly regarded institution in Devon, who turned away Flybe staff at the turnstiles for their game against Bath, despite them holding apparently valid tickets.
The airline had, earlier in the week collapsed and left 2,000 people out of work. So, the commercial arrangements between Exeter Chiefs and long-term sponsor Flybe were void. But did it really mean that newly unemployed staff should have a bad week worsened?
It's understandable that an automated system might have triggered the rejection of the Flybe tickets. But could common sense not prevail when the affected staff queried the club reception? No was the answer.
To compound matters, after two days of silence and with ample time to reflect, the Chiefs Chairman Tony Rowe described the decision as "commercial" and complained that the club was "not a charity". Unsurprisingly, it was poorly received on both mass media and social media channels.
Sports clubs are widely seen as symbols of the community and their success largely depends upon this image – they represent their areas and the people within it. It is difficult to assess the long-term reputational effect on both Churston Ferrers and Exeter Chiefs, but the lingering associations will be one that put the community first and one that put finance first.