January is always a time to refresh, reset, reimagine, repurpose. If you are a business seeking to reach a new customer base or concerned that you are losing relevance to your existing customers, a time to review your brand.
With lockdown 3 causing a slowdown in operations across many sectors, now is an opportune moment to bring some of the bigger projects off the shelf to be tackled for the longer-term strategic success of the business. Does your brand still articulate who you are, what your business can offer its customers and what makes you different?
Some businesses and organisations may even come to the realisation that a business needs a wholesale rebrand.
This could be when a business has evolved, and the existing brand has limited connection with customers it would like to reach. It could be that the current branding it is outdated and recollects a past era, either with colours or fonts that have fallen from favour.
Sometimes a rebrand can almost be forced on a business – when its reputation has been hit by some bad press or a poor reputation. It is also critical for any successful business to clearly articulate how it is different from its competition, its brand must therefore stand apart.
If it does not, then it can cause confusion and risk its relationship with customers, worse still, lose them to a similarly branded rival.
A brand has many elements beyond simply a logo, colour scheme and fonts – although those are a crucial part of the brand's identity. It's vision, values, narrative, tone of voice and messaging are all elements to be fed into a brand and bring clarity to what you deliver.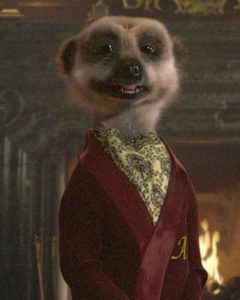 One of the most iconic rebrands of recent years is Compare the Market's introduction of Alekxandr Orlov, the Russian Meerkat. The attention to the backstory and the clever use of the business name's close resemblance to the much-loved creatures was a wholesale winner.
In the sporting world, one of the most contentious brand alterations was Cardiff City FC. Known as the Bluebirds with and 104 year history, their kit was changed from blue to red at the behest of new Malaysian owner Vincent Tan in 2012.
In overriding the club's history, the clubs fans were alienated, a disconnect was created between the club and their audience and – inevitably, the kit sales plummeted. Three years later and the club reverted to their traditional colours.
A brand that has made subtle shifts over the years is market-leading crisps Walkers. Without jarring loyal customers, they have consistently evolved to stay relevant. Their most recent incorporates a subtle Union Jack in the background of the logo to communicate the brand's 'Britishness'.
If you are interested in a brand review, contact the team at Fruit Marketing – we have experience of managing some of the UK's most prominent travel, food and drinks, leisure and professional services brands.