An important part of the worldwide water sports network, SeaSports Southwest, a highly reputable RYA accredited water sports centre recruited Fruit in early 2017 to create and deliver a full strategic sales and marketing plan, that could be easily integrated into the business.  With a broad breadth of offerings in sales, hire and tuition across most water sports disciplines and with a customer base ranging from child beginners to professional and instructor level adults this was an interesting challenge!!
A designated account manager worked as part of their small  team to immerse themselves in the business (including getting out on the water),  in order to create and activate a strategy covering product & proposition, resources, brand, and integrated marketing campaigns.  This activity has delivered 35% growth in income alongside increased efficiencies in reducing costs for advertising and marketing yet delivering a greater return on this investment.
From planning and review through to design and multi-channel activation at every level.
Social following has grown by 212%
Off season sales have grown by 200%
New clear branding and core look
New Website developed and launched with innovative new concept to guide the purchase journey.
Communications plan in place, including social media
Advertising and marketing plan in place driving increased return on investment
Regular review meeting
Work as an in-house marketing department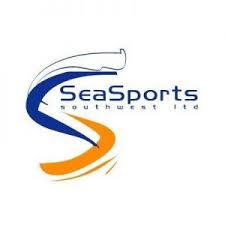 "We at SeaSports have been working with Jo Wood (and more recently the team from Fruit marketing) for the last three years. We have been very impressed by many aspects of their work: Creating a new and fresh website, managing social media and all our marketing needs and helping to organise and always attending promotional events. But what really makes Jo stand out is that she has worked tirelessly to understand our business inside out. She listens to us and as a consequence her advice to us is sound and her marketing campaigns are successful. I recommend Fruit Marketing with confidence."
Sue Cox, Owner & Managing Director at SeaSports Southwest
Social following has grown by 212%